The Beechwood Coffee Table
When building the cooffee table I decided to only go with traditional woodworking joinery. Only solid wood structures without any screws. By doing this I had to focus on details and alignments that achieved a minimalistic look. Which for me, is a very satisfying process. The wood that I have been using for this coffee table is Swedish beechwood and it is probably my favorite. It is a domestic piece of wood that has been harvested in an eco-friendly way in the northern part of Sweden. To be able to work with a material that is so familiar feels good. I find it very special to work with a piece of wood that may have been standing on earth way before I did. I like to think that it is an act of appreciation of me to turn this hardwood into an art piece, and to know that this beech wood coffee table will probably live for another lifetime and be appreciated by others.
An aspect and problem that I wanted to solve was the bad habit of leaving the TV remote on the table. It has never been pretty but at the same time the most logical place to put it. -My mission was to figure out a solution that took care of that! The solution to the TV remote problem was to implement a hidden storage beneath the counter top. By doing this I still had the same access to the remote without having to display it involuntary 24/7. I built a rigid pouch of thick brown leather and attached it beneath the table top. I also made a cut at the table's body to minimize the size of the leather pouch.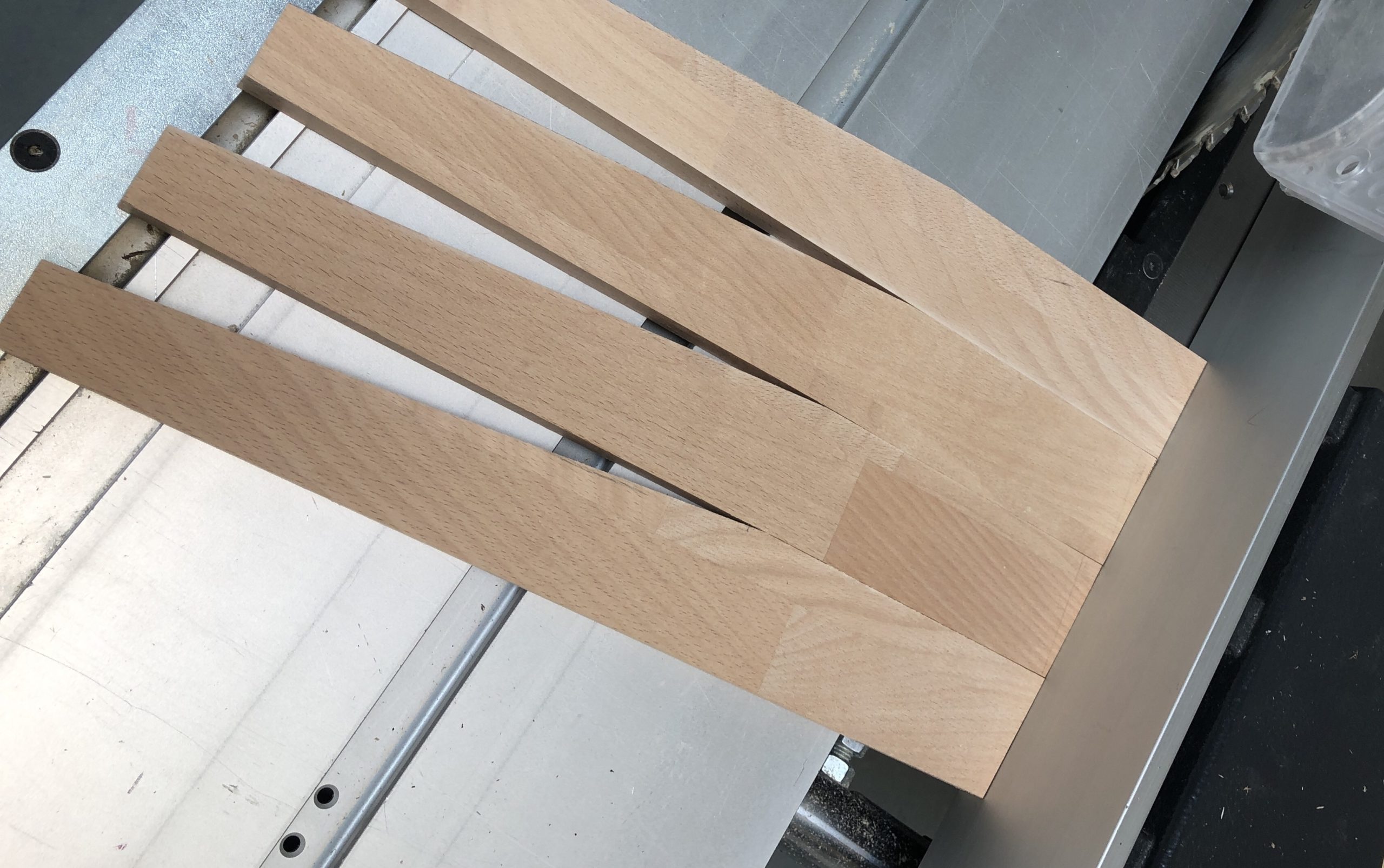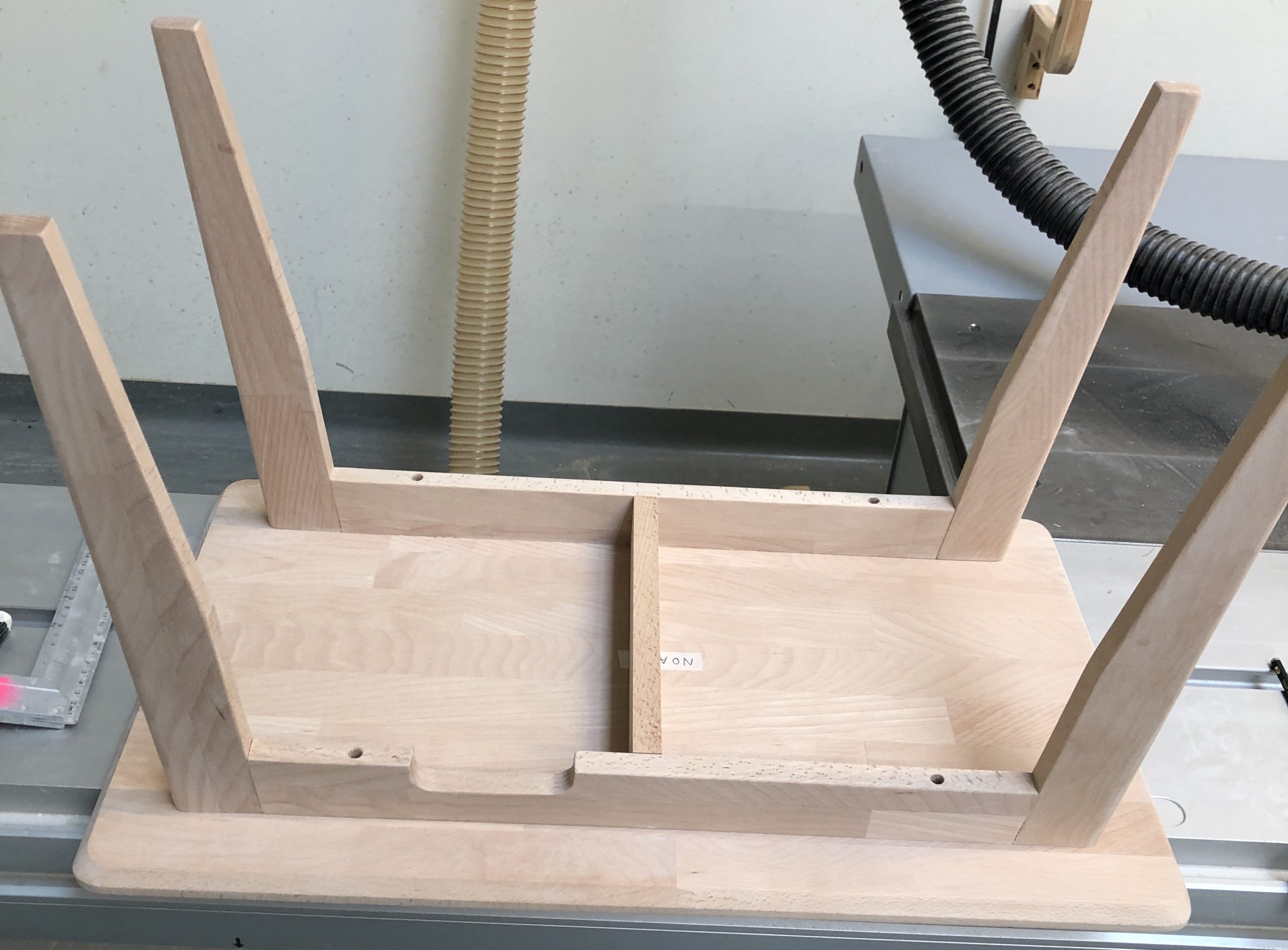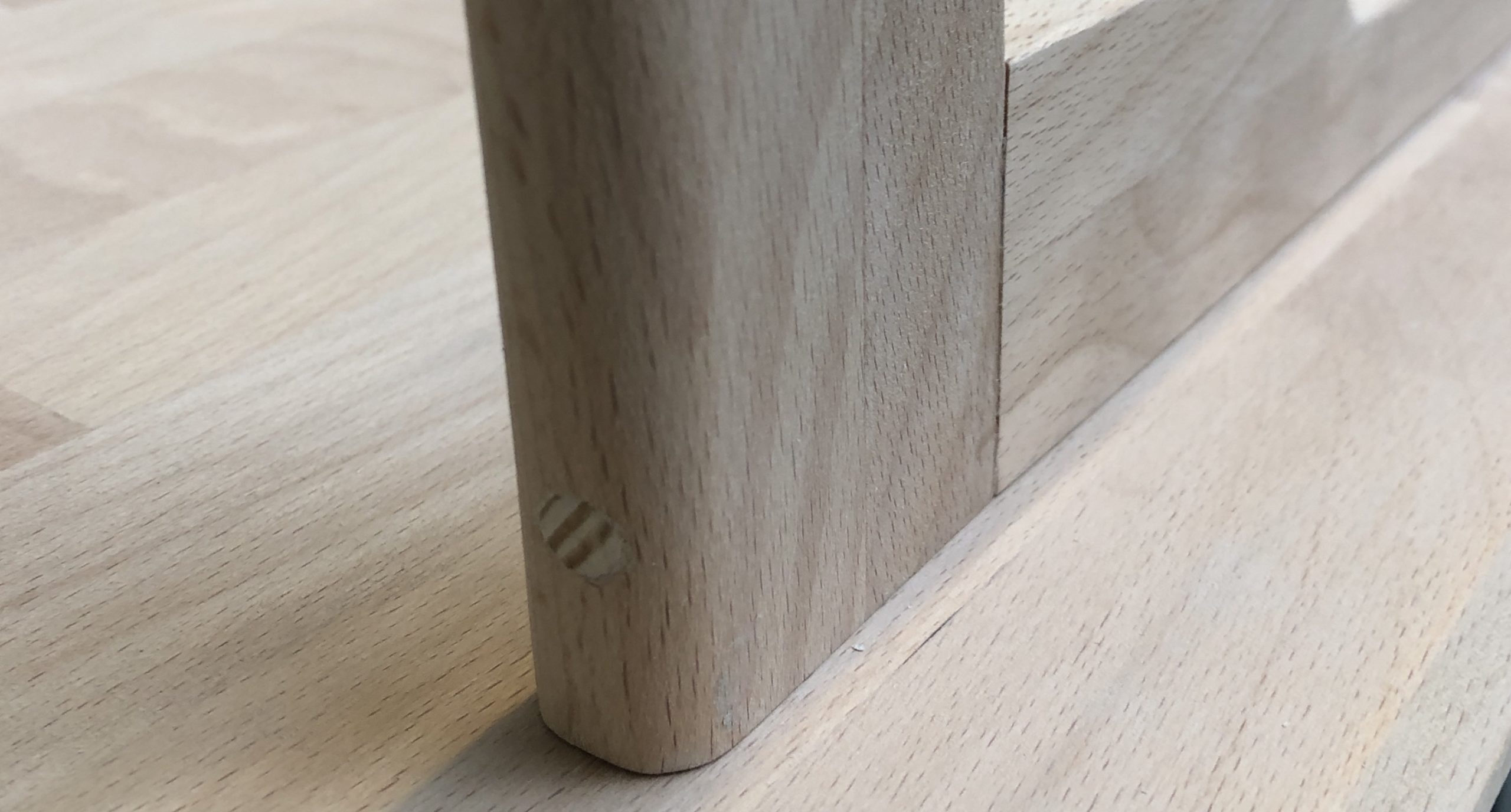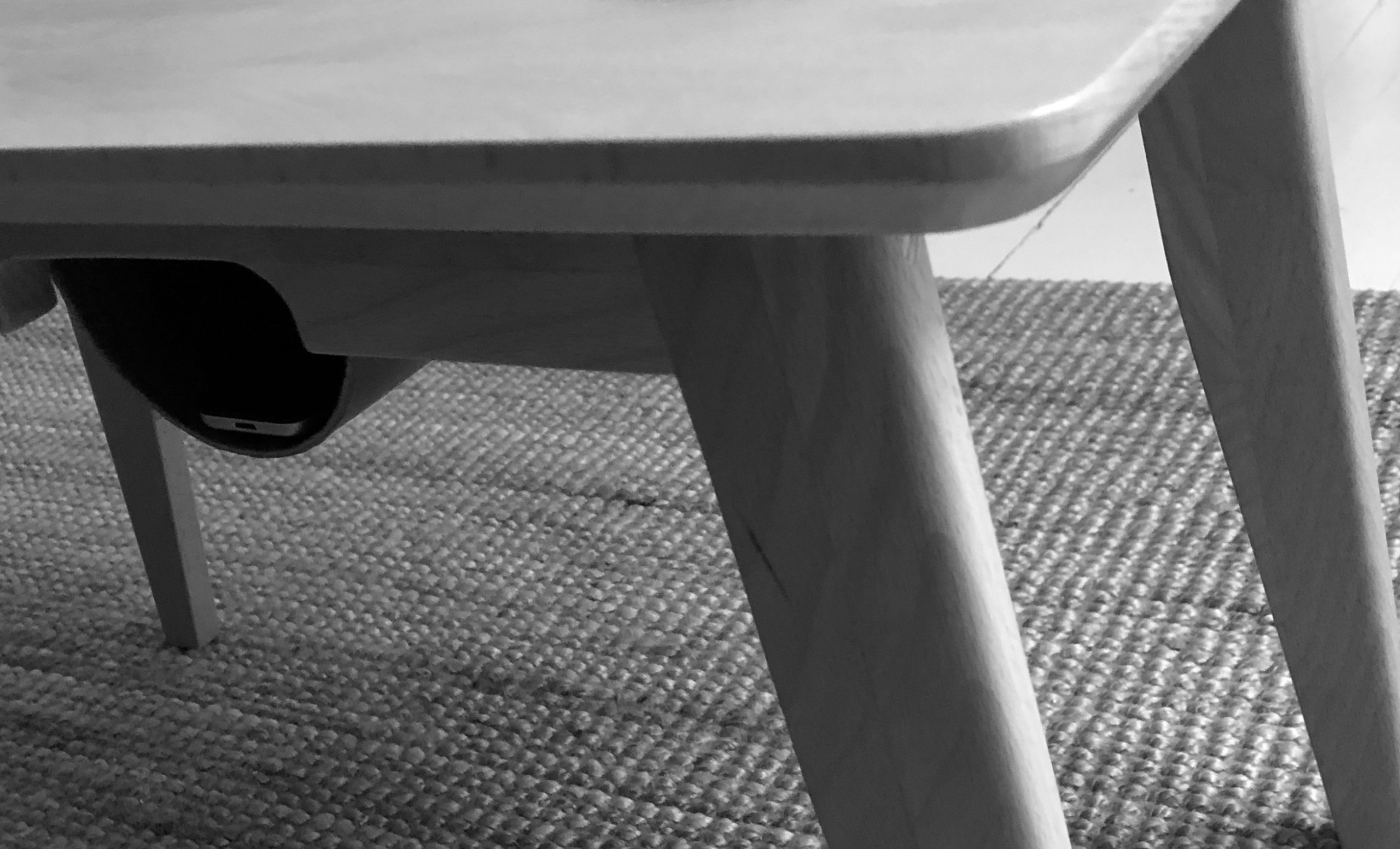 A picture of the hidden leather pouch.